Vendor Show Info & Registration
100th Annual Conference & Fire School Vendor Show
WSFFA invites you to attend its annual Fire Service Vendor Show, held in conjunction with our annual conference and fire school.
WHERE: Wenatchee Convention Center, adjacent to The Coast Wenatchee Center Hotel. Make hotel reservations at 509-662-1234. Be sure to say you're with WSFFA.

WHEN: Friday May 19th Vendors Night  from 5:30-9:00 pm. All vendors must staff their booths for the duration of the show. Move-in begins at 1 pm and all booths must be set up no later than 5 pm.

ELECTRONIC REGISTRATION: Easy and secure registration available online. Vendor Registration.

COST: $250 for one Table, $350 for two tables. Sponsor a student coffee break at conference for $225.

BOOTH INCLUDES: chairs, up to two tables and table cloths, (not skirted nor will there be physical separation between booths). Extension cords are NOT provided. The Convention Center does not allow affixing vendor materials on its walls. Name badges will be provided for vendor representatives.

APPARATUS SUPPLIERS: There is limited space outside to display your equipment. You must contact  Howard Scartozzi Howards@wsffa.org to reserve space.

RAFFLE: Exhibitors are asked and to provide merchandise items to be given away through a raffle event; we use this to help get the attendee traffic to your booth and it works! The raffle is at approximately 8:00 p.m.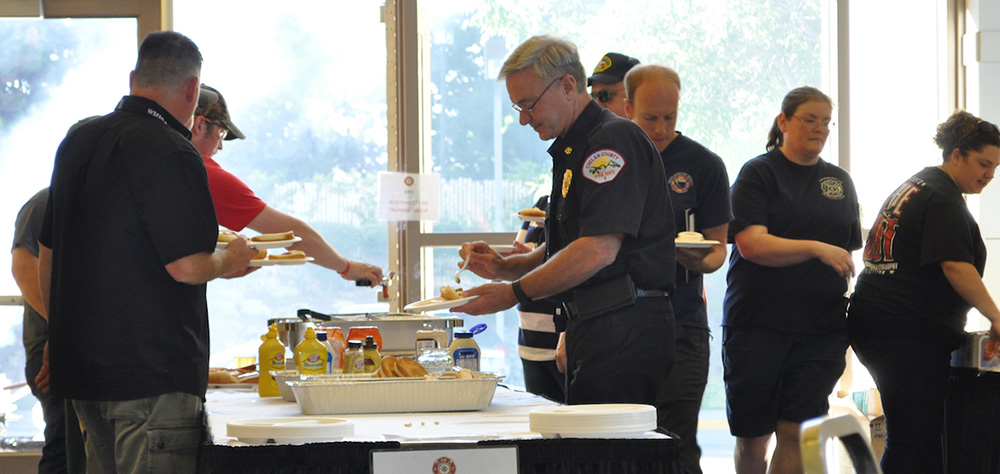 Join the vendors for new ideas, networking, and a free dinner!