Annual Fire School Instructors and Class Offerings

Class Title: Live Fire Training
Instructors: 4 Brothers Training, LLC. provides quality fire service instruction focused on task and tactical level functions necessary for a successful fireground. Instructors include Leif Anderson, Dag Liljequist, Erik Olson, and Jim Walkowski
SCBA 3 bottles.
Live Fire Training - Description of Class:  Learn when, where, and how to apply your hose stream for maximum effectiveness in single and multi-room fires. Techniques focus on the stretch up and down stairways, determining the best location for attack line placement, and combating fire extension to include stretching, advancing, and flowing hose lines. The instructor to student ratio will be 1:5 with additional support personnel to allow for rapid movement of the class through numerous rotations. Participants should have previous live fire experience. All live fire training will be conducted in accordance with National Fire Protection Association Standard (NFPA) 1403, Standard on Live Fire Training Evolutions, 2018 edition. Students must bring current NFPA-compliant personal protective equipment which includes turnout coat and pants, SCBA (with two extra bottles), SCBA Mask, helmet, hood, firefighting boots, and gloves.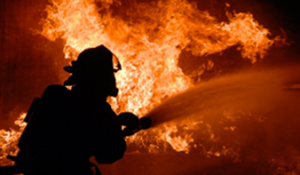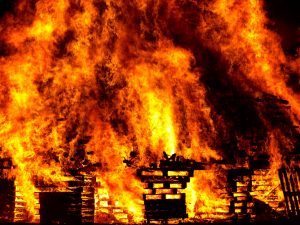 Chris Grant
Class Title: Fire Officer 2  (Registration cutoff for this class will be April 16th, due to pre course work that must to be completed). 
Instructor – Captain Chris Grant, Clark County Fire District 6
This Course is designed to provide the student with an understanding of the roles and
responsibilities of a company officer who performs both supervisory and first-line managerial
functions. The Fire Officer 2 course is compliant with NFPA 1021 Standard for Fire Officer
Professional Qualifications (2020 ed.) as it provides training and education in the requisite areas
of roles and responsibilities of the Fire Officer 2, Human Resources and Administrative Responsibilities,                                                                     Budget and Finance, Fire Origin and Cause Determination, Delivery of Emergency Services, and Accident                                                                     Investigations to include Safety Analyses.
                                               Students registered in advance and are certified by the international Fire Service Accreditation Congress or                                                   ProBoard at the Fire Officer 1 level will be allowed to test for IFSAC Fire Officer 2.
Class Offerings:  Thursday May 18, 2023
Fire Officer-2 (Day 1 of 4)                                                    Chris Grant                 0800-1700
Wildland Urban Interface Firefighting (Day 1 of 3)              Ed Wright                    1300-1600
*Residential Solar Panel Safety & Fire Attack                     Richard Birt                1000-1200
*TED Talks - Session 1                                                         Choice Of:                    1330-1415
Cancer Prevention

Post-Traumatic Stress

Fire Service Training Programs
*TED Talks - Session 2                                                        Choice Of:                    1430-1515
Fire Tactics

New Car Technology

 Leadership-Taking Action & Working Through Fear
*TED Talks - Session 3                                                        Choice Of:                    1530-1615
Fire Tactics

Post-Traumatic Stress

Recruitment and Retention

 Leadership-Taking Action & Working Through Fear
*Classes are offered at no additional cost with paid registration
Class Offerings:  Friday May 19, 2023
Opening Ceremony                                                               Upper Auditorium           0800-0845
Fire Officer-2 (Day 2 of 4)                                                    Chris Grant                     0900-1700
Wildland Urban Interface Firefighting (Day 2 of 3)              Ed Wright                        0900-1700
HOT-Live Fire                                                                       4-Brothers Training         0900-1700
HOT-Extrication                                                                   MES                                  0900-1700
HOT-Firefighter Survival                                                      Doug Clark                       0900-1700
HOT-Basic Vehicle Stabilization                                          Tracy Hoffman                  0900-1700
**HOT-Fire Streams and Flow                                              Brian Scott                      0900-1200
**HOT-Fire Streams and Flow                                              Brian Scott                      1300-1700
**Electric Car Safety Awareness                                   David Bullard & Tom Miller    0900-1200
**Electric Car Safety Awareness                                   Doug Bullard  & Tom Miller    1300-1700
Building Construction for the Fire Service                           Ben Harter                       0900-1700
Fire Service Leadership                                                        Mark Emery                     0900-1200
Residential Search-Don't Forget the Struggle,                     Jon Quon                          0900-1200
               Don't Forget the Streets
Managing the Mayday                                                          Larry Creekmore              1300-1700
Strategy & Tactics-Initial Company Ops (Day 1 of 2)           NFA                                  0900-1700
**Class is offered in either AM or PM
Class Offerings:  Saturday May 20, 2023
Fire Officer-2 (Day 3 of 4)                                                   Chris Grant                  0800-1700
Wildland Urban Interface Firefighting (Day 3 of 3)             Ed Wright                     0800-1700
HOT-Live Fire                                                                      4-Brothers Training      0800-1700
HOT-Extrication                                                                  MES                              0800-1700
HOT-Firefighter Survival                                                     Doug Clark                   0800-1700
HOT- Advanced Vehicle Stabilization                                  Tracy Hoffman             0800-1700
HOT-Fire Streams and Flow                                                Brian Scott                   0800-1200
**HOT-Standpipe Operations                                             TBD                               0800-1200
**HOT-Standpipe Operations                                             TBD                               1300-1700
Strategy & Tactics-Initial Company Ops (Day 2 of 2)        NFA                                0800-1700
Managing the Mayday                                                        Larry Creekmore           0800-1200
IFSAC Cerfied Evaluator                                                     WSP                              0800-1200
**Wind Driven Fires                                                           Chriss Geiger                0800-1200
**Wind Driven Fires                                                           Chriss Geiger                1300-1700
**The Right Seat Rookie                                                    Mark Emery                  0800-1200
**The Right Seat Rookie                                                    Mark Emery                  1300-1700
The Art of Reading Smoke                                                  Phil Jose                       0800-1700
**Class is offered in either AM or PM
Class Offerings:  Sunday May 21, 2023
Fire Officer-2 (Day 4 of 4)                                                    Chris Grant                 0800-1700
***General Session-Tactical Decision Making                      Phil Jose                     0830-1200
***Sunday General Session open to all Conference Registrants