Remembrance set for WSFFA Past President Ron Roy
Please join the family and Wenatchee Valley Fire Department to remember the life and service of Division Chief Ron Roy. Chief Roy has volunteered for 50 Years in the Wenatchee Valley, starting in 1973. He was a member of Chelan County Fire District 1, Douglas County Fire District 2 (East Wenatchee), and eventually, Wenatchee Valley Fire Department. Chief Roy was a tireless advocate for the fire service, volunteering, and the safety of firefighters. Ron Roy's dedication to the fire service and its members was also seen through his participation with the Washington State Fire Fighters' Association. In 2004, his passion for the fire service and the individuals who give their lives daily took him to the National Volunteer Fire Council, where he continued to advocate for Volunteer Firefighters. Chief Roy had been planning to retire at the end of this year. In addition to his work in the fire service, Roy retired in 2019 as a senior electrical system operator with the Chelan County Public Utility District in Wenatchee.
Division Chief Ron Roy's Memorial will be held at 12:00 PM on Saturday, October 14th, 2023, at the Wenatchee Convention Center, 121 North Wenatchee Ave., Wenatchee, WA 98801. This service with full line-of-duty-death honors will be open to the public. Details regarding a pre-service procession route and virtual service viewing information will be forthcoming.
For questions and inquiries, please contact RonRoyService@gmail.com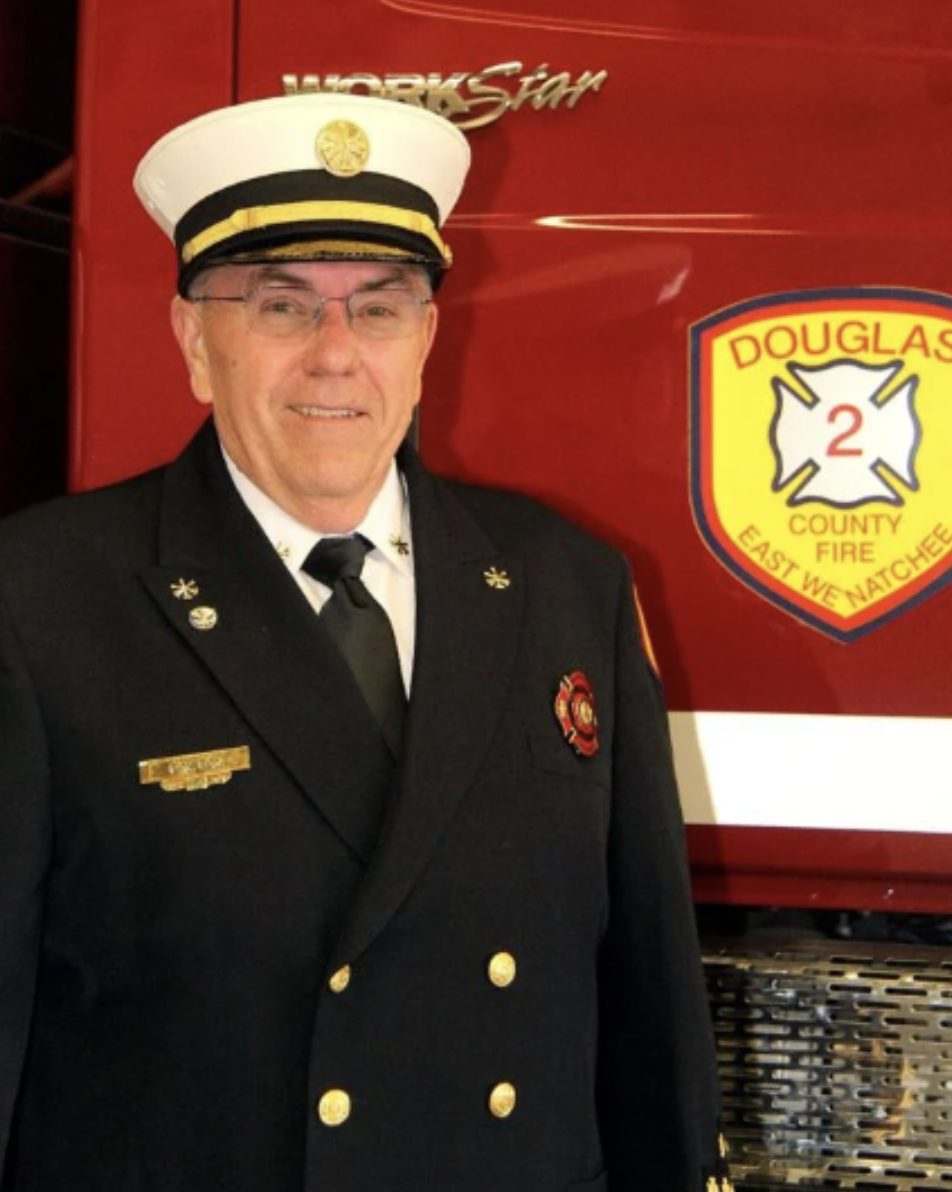 The Coast Wenatchee Hotel has a block of rooms that will be filled on a first come first serve basis. Feel free to use the direct link below when booking, and please be aware that children cannot be added to the booking through the link.
Donations in Ron's name may be made to the nonprofit Firefighter Cancer Support (FCSN) below. Also, checks may be mailed to: Firefighter Cancer Support Network, 2600 West Olive Avenue, 5th floor-PMB 608, Burbank, CA. 91505.
If emergency vehicles are interested in participating in the procession, they must be pre-registered. Please feel free to do so below.